Via Meadia
Walter Russell Mead & Staff
press freedom
The latest Economist/YouGov poll contains grim news about the health of American democracy.
Asian Arms Race
Beijing is launching a new agency, modeled on the Pentagon's DARPA, to pioneer breakthrough military technology.
Temple Mount Crisis
Israel has removed the metal detectors, but Palestinian Authority President Mahmoud Abbas is calling for further escalation.
Japanese Politics
Beset by scandals, the beleaguered Prime Minister is losing ground to a rival in the polls.
Turkey's "NINO" Status
The days when NATO could command the loyalty of its members, necessitating that they handle disputes with co-parties discreetly, are long past.
Frack Baby Frack
We're heading into uncharted waters, thanks to shale.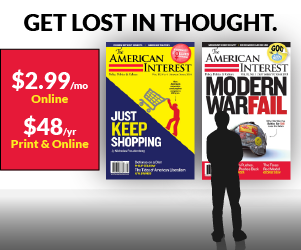 Game of Thrones
A Chinese spokesperson called for an end to joint drilling operations between Spain's Repsol and Vietnam.
All The Dots, Connected
Junior's Russia Meeting
A look at the networks connecting the various Russians attending Donald Trump, Jr.'s notorious meeting shows us just what the Russian state is—and what it wants.
Image Placeholder
After the USSR
Image Placeholder
EU and What Army?
Image Placeholder
We're Not Going to Take It
Image Placeholder
The Year of Ella
Image Placeholder
The G-20 in Hamburg
Image Placeholder
Democracy in South Africa
July/August 2017
May/June 2017
March/April 2017
The AI Podcast
With Richard Aldous